Met veel enthousiasme lanceren we het warme initiatief en concept van 'kerstvoorMEkaartjes' van de Nederlandse ME/cvs Vereniging ook bij ons in Belgie.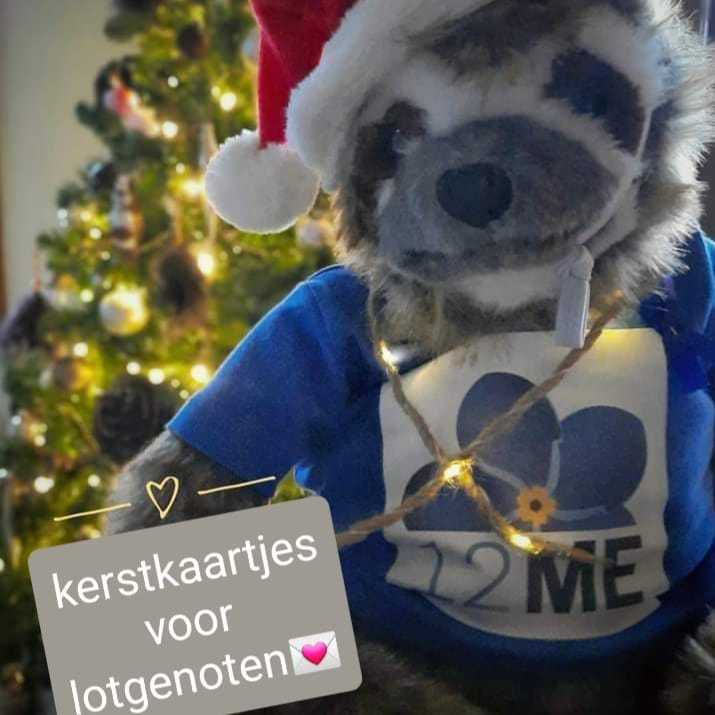 Hoe fijn is het om een kaartje en blijk van warmte te versturen en ontvangen met de feestdagen? Je kunt hier als lotgenoot met ME/CVS aan meedoen door te mailen naar info@12me.be en je naam en adres door te geven en daarbij duidelijk te vermelden of je het leuk vindt om:

kerstkaarten van lotgenoten te ontvangen
kerstkaarten aan lotgenoten te sturen, vermeld dan hoeveel je maximaal wenst te versturen.
of zowel kerstkaarten te versturen als te ontvangen.
Ook wanneer je niet in staat bent om te versturen ben je van harte welkom om je op te geven als ontvanger. Nadat je je hebt opgegeven ontvang je van ons een bevestiging van je deelname.
Deze actie is uitsluitend voor de kerst. Je kunt je opgeven tot 1 december. Begin december krijg je als verstuurder één of meerdere adressen toegestuurd per email, uiteraard niet meer dan het maximum dat je hebt aangegeven.