Om de internationale bewustmakingsdag voor ME/CVS in de kijker te zetten, organiseert 12ME een online fotowedstrijd!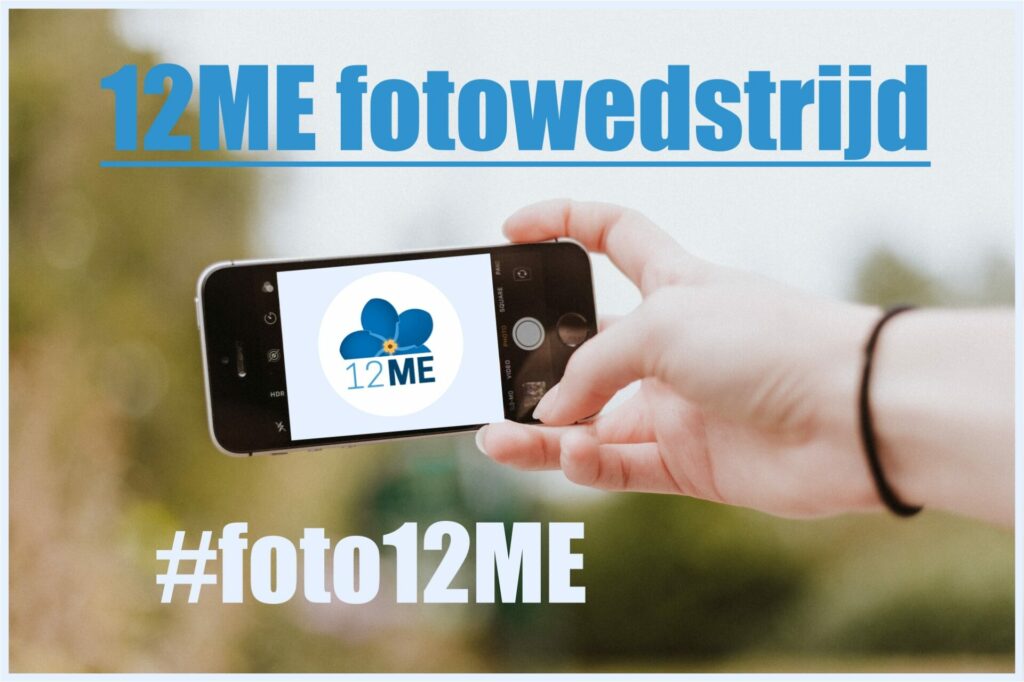 Maak met je smartphone een prachtige foto van iets dat je raakt, iets dat je omgeving typeert of iets dat betekenis heeft voor je. De foto heeft als bedoeling om een kunstzinnige inkijk te geven in je leefwereld als ME/CVS-patiënt. Mantelzorgers van ME/CVS-patiënten met fotografietalent mogen uiteraard ook meedoen.
Je kunt bij je foto een kort tekstje schrijven van maximaal 280 tekens (de lengte van 1 tweet) om extra duiding te geven. Vervolgens post je het geheel op sociale media (Facebook, Twitter of Instagram) met de hashtag #foto12ME. Op facebook is het belangrijk om je post openbaar te zetten zodat ook niet-vrienden die kunnen zien. Iedereen die de hashtag opzoekt ziet dan meteen alle deelnames.
Zij die liever anoniem blijven, niet op sociale media zitten of een privé Facebook of Instagramaccount hebben, kunnen hun inzending opsturen naar michiel@12me.be dan posten wij het op de 12ME Facebookpagina. Na afloop maken we een overzichtsalbum met alle inzendingen op onze 12ME website, Facebook en Instagram.
De wedstrijd start vandaag op 1 mei. We posten weldra een voorbeeldinzending die de actie in gang schiet. Op de internationale ME/CVS-dag op 12 mei kiezen we er de mooiste, creatiefste of diepzinnigste foto uit als winnaar. Die krijgt dan een pakket met leuke 12ME spullen opgestuurd.
Veel succes!